After going to Mollett Street Market the other day I was inspired to write down a list of my more memorable market trips.

I know the title says my favourite, well, I lied.
My memory is sometimes terrible, hence why I'm writing this list. It might be nice to look back on one day and be like "Oh yeahhh… I've been there!"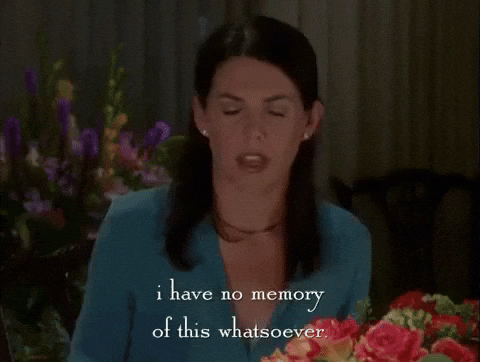 These were the markets that sprang to mind!
Rose Street Market, Melbourne.
Absolutely beautiful, very hipsterish and in keeping with the local area (Fitzroy) and Melbourne's aesthetic. I found some really cute little cube artworks here too which were incredibly inspiring and all the proceeds went to charity.
I'm pretty sure you're not meant to take photos of some of the artworks at this market but it was just so beautiful… and I'm promoting it. *shrugs*
2. Torquay Cowrie Market, Victoria.
This would have been perfect if Sean and I had been in better moods, we had been driving for hours trying to get out of Melbourne and down to the start of The Great Ocean Road and were feeling a little dishevelled.  Nevertheless, it was a gorgeously sunny day, there were live music and cheap food and oh my gosh would you look at that it's on the Esplanade with stunning views of the beach.
3. Byron Artisan Market, Bryon Bay.
I went to this with a group of girlfriends and although I don't speak Japanese I definitely know what "Kawaii" means! I was saying it repeatedly too by the end of the trip! This place is not cheap but full of quirky stuff and it's huge, it takes forever to get around… if you stop at every stall! Plus the piano player is amazing!
Oh, bring cash prior, the atm's charge ridic amounts to take your own money out.
This was another girlfriend trip with some friends from back home. I had little to no intention of buying anything here, but I took my DSLR with me and had a blast running around and trying to get bokah shots of all the pretty lights and lit up Christmas ornaments. Just make sure you have a decent coat! Brrrr…. Chilly, chilly.
5. Queen Victoria Market; The Night Market, Melbourne.
 I came here as part of my 30th birthday with Sean and we stayed there far too long! The food was super expensive and it was incredibly crowded! But I got a couple of nice photos and we listened to a really good band… wish I'd got their CD now…. But who has CD players anymore right?!
6. Camden Market, London.
I'm listing this one for old times sake. I'm sure I'll be back there again sometime this year. I tend to go there anytime I have free time in London, usually prior or after flights, and I've got somewhat bored of it. I know, blasphemy!  I mean all of Camden is magical, the clothes, food stalls, cafe's, little-hidden cubby hole of shops, there's so much crammed into such small spaces. And it is magical the first, eighth or even thirtieth visit, but just maybe not the hundred and eleventh time.
7. Flea Market, Mauer Park, Berlin.
This was a long time ago and there was just something about this market. It felt like these antiques carried the ghosts of their past owners and that some of them had leaked out, grabbed you by the shoulders and shook you yelling "Appreciate me!!"
There were lots of modern trinkets floating around too. I bought an independent designer's cute little phone case. I still have it even though I don't own a Nokia flip phone or whatever it was. Maybe it was a slide phone.  There were some really eccentric characters playing there too, and I don't speak German making the whole experience awkwardly and enchantingly hilarious and bizarre.
8. Mercado de La Boqueria, Barcelona.
Fooood. Feed me food! Give me wine!  This is a more recent trip. The first time we stumbled across this, it was empty. More than half of the stalls were closed and we vowed to come back when it was busier. Big mistake! Well, if you want to get fed that is!
When we went back the next day we could hardly get in! It was amazing to see all the different stalls open but there was a fat chance of us getting a chair at one of the tapas bars. We would have been better eating at a quieter time. We settled for cherries, which were delicious and just settled on being able to smell the food.
9. Blues Brothers, Beer & Pizza, Rome.
I'm not sure the name of this one, and I'm not even sure it was a market so much as a little mini-festival.  There was hardly anything there and any of the stalls were mainly aimed at children. It was more of a food primarily pizza & beer festival, but the company made it absolutely fantastic and well worth remembering.  Plus Blues Brothers.
10. Mollett Street Market, Christchurch.
This is the most recent one I've been too, so obviously I have to include this.   I saw this advertised on a poster down the road from where I live and I thought it would just be a nice walk into town so off we went.
There wasn't much there but it was tiny and cute, literally just down one small street.  Nothing really caught my eye or inspired me, most definitely not to buy it. But this trip was more about the journey than anything. Just the fact that I had seen something the community was a part of and I made the effort to go.  I got to know Christchurch a little bit better on the way and there's a cute area with native New Zealand's plants. Oh, also a guy wearing a purple silk tuxedo playing the violin whilst rollerblading.  Beat that!
There are probably so much more that I just cannot remember right now but in the meantime, I'll leave it at that.
Oh no wait… Amsterdam Tulip Market, Bali Discount Market & Cairns Summer Market! Dammit!
P.s, Let me know of any markets you would suggest!