It might not be the most popular of places to live in New Zealand but I love it!
When we left Australia to start our New Zealand adventure and our visas (1 year) we flew to Christchurch, it was the cheapest option and we didn't question it. Not only that but we were both fortunate enough to have been offered jobs in the surrounding area through connections at our old jobs at the grain plant in Australia.
The flight was short and I enjoyed seeing the mountains as we flew over. A taste of things to come!
We always seem to get ripped off as soon as we step out of the airport. It was late, we had an Airbnb booked which didn't seem too far away from the airport, feels like our taxi driver took us the long way round to earn more cash. Typical. Advice, get uber.
From our Airbnb (which was delightful and cheap, free breakfast!), which I highly recommend, we ventured into town to sort out our bank accounts, sim cards etc, all those wonderfully boring things you need to do when setting up in a new country. We predominately did all this at The Hub which is a good place to start if you don't have a car.   I've written a post about setting up when you first arrive in New Zealand and what we did.
We didn't go too far it must have been a weekday because there seemed to be very few people around.  Our next venture further into the city was the same. There seem to be very few people in Christchurch. I was expecting it to be a little bit more like England, considering the size of the country however upon further research it turns out that at the time of writing this, or well according to Wikipedia England has a population of 53.01 million. That's just England, not the United Kingdom. In comparison New Zealand, and this is both islands, has only 4.693 million. Which is less than the Republic of Ireland!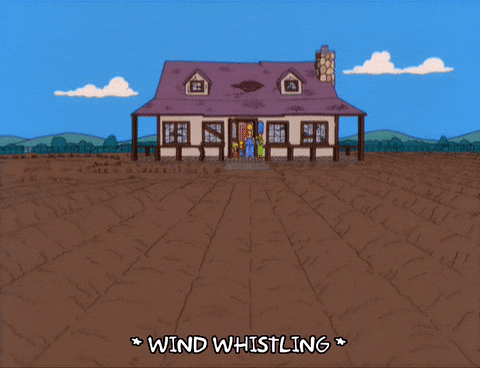 After the 2011 6.3 earthquakes which killed 185 and injured thousands, a lot of the damage is still visible in parts. It almost feels as if the city centre has shifted from where it is supposed to be, a little bit to left or West. Towards Riccarton, which I suppose makes sense as beautiful as the beaches are, in times of crisis tsunamis can affect the East Coast and South East where the river is located is prone to flooding during cyclone weather.
We were recently just hit by an ex-tropical cyclone, Cyclone Gita.
We moved to cheaper Airbnb accommodation whilst we were working all of this out and looking for more permanent residence and trying to work out which areas were affordable but the best to live in. Riccarton came up top. We stayed in an airbase barracks whilst we house hunted and started work.
The best places to look for accommodation are on facebook groups but be careful. I went to see an older gentleman who was renting out a room by myself and I just felt weird the entire time I was there. All of 3 minutes. Can't ignore those gut feelings.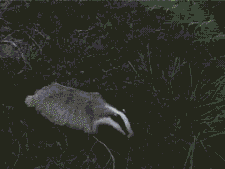 We eventually found a nice place, settled in and Sean continued his job. Unfortunately for me by Christmas, I had decided it was just not a good fit and I started working from home, teaching English, of which I will write another post. I do miss my old job in Australia and the field I was working in, logistics/admin/plant research/inventory management. But there are plenty more jobs if I need and I can come back to it whenever.  Over the past few months, we have had a chance to experience what its like to live here and also explore the surrounding areas.
I love it.
It's almost perfect. And if it wasn't so expensive or far away from Europe (which I still consider my home) I'd possibly consider staying here. But there are far too many places to go that remain on my bucket list!
Then again, I suppose it would depend on work. As much as I liked my old job I would much prefer something a little more creative. A chance to show my artistic skills and ability to think outside the box, make things visually appealing and help people through art.
I guess I should jump on the job search after our next holiday!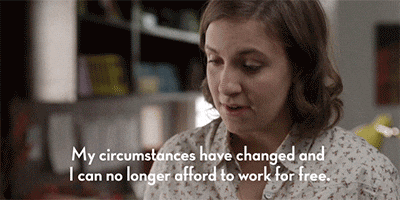 But for now we are both enjoying exploring Christchurch and it's surrounding areas.
The mall (I hate that word, it's shopping centre!!) is super close and it has everything, even a cinema. You can't want for anything. Plus there's a Typo in there. Now they just need to move Lush closer.
Hagley Park is gorgeous and the council or whoever regularly put on events! We recently went to Sparks! Which was fantastic although I did eat too much at the Noodle Market.
Inside Hagley Park are the Botanical Gardens, Rose Garden and Winter Gardens, it really is beautiful. It's like wandering through your own private mansions backyard.  And you can take gondolas down the streams too!
Christchurch's official centre isn't too lively but there is a large outdoor culture here and people see to gather in the Container Mall which looks pretty hipster cool.  Speaking of hipster cool, the street art here is fantastic! I wish my job was collecting street art.
At night time there are some pretty fancy bars but we always seem to end up at Smash Palace which is an outdoor kind of club with some none-too-friendly bouncers.
There are some really odd and quirky little places to be found in Christchurch. For example, for Valentines Day we went to see 'Loving Vincent' which I'm going to have to write about because it's awe-inspiring. I honestly cannot remember the last time I cried in a cinema.  The cinema was a cool little place called Alice which is an independently owned cinema and film shop, it's fantastic!
Another recently discovered favourites is The Brewery in The Tannery, I mean look at it! It's intricate and nostalgic design is flippin gorgeous!
Christchurch isn't too far from Sheffield either! Or it's pie shop! Home sick anyone?!
We discovered this on our way to Castle Hill and Cavestream, which apparently is on the Lonely Planets list of places to visit in New Zealand.
As for the beaches there is New Brighton but also Sumner beach maybe 20 minutes drive away with a 3 hour walk up to Godley Head.
Then there is Akaroa close by too!
We've done a few days trips now and I'm sure we'll keep adding to the list!
I'm definitely looking forward to spending more time here.  So rather than rattle on about all these trips in one big post I'll break them down into little ones!
For the meantime I'm sure the point that you'll get from this post is that Christchurch, although not incredibly popular, certainly not as much as Queenstown, is still an incredible place to be!