"Fail to Prepare, Prepare to Fail"
We had a plan to drive South.
We were doing a clockwise loop of the South Island for at least 1 month. Our little New Zealand adventure.
Had we planned anything properly? Hmmm… kinda.
We'd got the equipment together and packed the car.
For context, I'd been working on an online project for the past few months. If I'm honest I almost forgot we had a trip to go on!
As soon as we got out the front door I felt the temperature drop dramatically.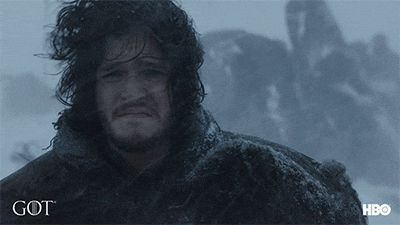 I had not mentally or physically prepared myself for this.
I knew that Sean had planned to do some of New Zealand's walks, treks, hikes, tramps, whatever you wanna call them but I was not prepared in the slightest!
If you're ever in the same position, don't do what I did. Do your research & go to the gym at least once, don't just think about it.
The drive to Mount Cook Village from Christchurch took about a day but that's because we made a few stops, a playground for giggles, then Lake Tekapo and other roadside stops for photos.
We camped the night at Lake Alexandra.
This is not a free camp, it's a $6 per person spot with basic toilet facilities and water pump. It's such a gorgeous camp, right next to the lake.
Mount Cook Village DOC site is spectacular!
I felt like I was in some fancy odd cross between Switzerland & Romania. The buildings are just odd but really striking in their environment.
Plus they have a cinema in there!
DOC stands for Department of Conservation and you are meant to check in with them before going 'tramping' to check if it's possible. The weather conditions can make it pretty dangerous. It's also the place to book your bed in a hut if that's what you're staying in.  That's what we did.
The DOC did advise us against it. There was the possibility of super strong winds on the plateau of Sealy Tarns. It's not like you will be blown off a ridge or anything but people have fallen over and hurt themselves.
When you only have limited time you tend to throw caution to the wind and do it anyway, so on we went.  I not sure I would recommend this to anyone else. Rather safe than sorry right?
We only got half an hour into the trek before disaster struck.
Our housemate & friend Felipe fell!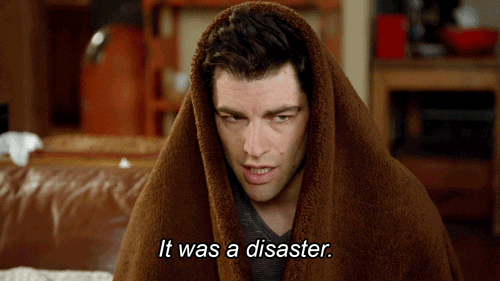 He looked like someone had kneecapped him there was so much blood! But that wasn't the issue, he had hurt a ligament.
Sean and I looked at each other.  I knew how badly he wanted to do this walk, we still had the beds booked and both Jose and Felipe encouraged us to go on without them.  I feel heartless about it now but we carried on.
We were then faced with the Never Ending Stairs of Mueller Hut.
Some bitter soul has carved how many steps there are into the first step. I can't remember exactly but it's over 2000. This was nothing compared to the treks we've done in Nepal, but that was over 2 years ago now and I've been sat at a desk for nearly a year now… moving hurts.
Most people will stop where the stairs end at Sealy Tarns, the plateau we were warned about.
If your aim is Mueller Hut, carry on following the orange flags or cairns.  It's not really a proper path more like a winding zig-zag stream bed with parts you have to climb up.  It's incredibly steep especially if your 5,1!
Then you come to another part which is essentially a load of fallen boulders. You have to hop your way over them without falling, slipping or breaking your damn leg.  Fun, right?
Then you come to a thin ridge at the top. If the skies are clear you'll be rewarded with absolutely amazing views of several glaciers on the other side.
NOTE: If you're going up to Mueller hut, turn LEFT at the top.
Apparently, some people have gone right and lost their lives there. I don't know if it's true but there is a sheer drop around there.  I was particularly careful at this point.
More climbing over steep, sharp rocks and eventually you can see Mueller Hut in the distance. Hoozah!
The walk is advised to take between 3 and 5 hours. I think it took me 6 or 7.
By the time we reached the hut we only had 1 hour of daylight left.
Sunset was eerie and beautiful!

This was fine because the night time is beautiful. We held each other tight in the freezing cold as we scoped out the Milky Way.
Sleeping in the huts is tough. I suggest earplugs. And ear muffs.
I wish I'd had ear muffs.
Even my industry standard earplugs, that I usually use to drown out hostel noise-makers and Sean's snoring, weren't good enough.
The wind was so loud and so strong I thought it would take the window out!
I also recommend a book or wine or something to keep you entertained. There were only 8 people in the cabin and no-one was really interacting with each other. Plus candles because the lights in the hut our on timers and most of them don't work anyway.  There are cooking facilities though and pots and pans so no worries about that.
With little sleep, the descent was pretty difficult.
I had my trusty stick with me, but I would recommend not one but TWO hiking sticks. They really do help. My knees were wrecked by the time we got halfway down and I was whimpering in pain most of the way, eventually sobbing from the agony.
Not only this but the weather turned.  The empty stream beds that we had walked up the day before had turned into flowing streams, full of water!
Even my waterproof boots couldn't keep up and their pretty good.
It took two to three hours of them being dunked in the water before my feet were eventually drenched.
We were super happy to see Jose and Felipe when we eventually got down.
We dried off but our sleeping bags were soaked!
If I should ever write a list of things you should take tramping to learn from our mistakes a dry bag would be on it.
We had planned to camp and couldn't so we parted ways and headed back to Christchurch with our tails between our legs.
After a day of drying out, we got back in the car and set off again.  This time, a city. Dunedin. I'd had enough of hills for one week!
The daft thing is… I'd do it again! Only next time I'd prepare for it!
This is probably the most challenging hike I'll ever do in this country, and even though it nearly killed me and my knees hate me, it was worth it!