I was so ready to leave Australia.
It was coming into Summer and I didn't fancy another one of those. Hiding in aircon. I was ready to leave Australia when we were in Moree but then we went to Melbourne and the Great Ocean Road and I was so preoccupied with that, that I didn't think about what our plans for New Zealand were.
I knew our flights were from Sydney to Christchurch and the cheapest we could find. Plus we had to go to Christchurch as our jobs were there. We were lucky enough to have jobs pre-arranged before we arrived.
Arriving into Christchurch we were pretty late. The airport isn't huge, the flight wasn't long and it all felt anti-climatic. We had already booked an Airbnb just for the first few nights to get up on our feet and get over jetlag if we needed but there wasn't any need really. It really didn't seem like a huge jump.
I've said before we always seem to get ripped off and taken advantage of within the first 12 hours of arriving into a new country and this was no exception. The taxi was over $40 which would have been about $15 if we'd have pre-booked or got an uber. Murrrgghh…
The Airbnb was lovely though, I still wonder where they got the picture above the bed and the blankets from, soooo comfortable. The tea was a welcome sight and although we didn't have access to cooking facilities which I would have preferred it was cheap, cheerful, forced us to get out of the house and came with breakfast cereals and sweets. Plus a mini fridge.
After an awesome sleep, we headed off to get all those boring things done.
First of all;
Sim cards: Skinny vs Spark
There are two major sim companies in New Zealand and although Vodafone is here I haven't met anyone that's on it. Spark is the main company with Skinny being a cheaper, more student aimed, sister company. Kind of. You manage your own plan and add-ons. A little bit like gifgaf in the UK. We went with Skinny. Coverage is good and the cheapest plan is $9 a month.
I spent quite a bit on mobile data before moving into a house as most of the free wifi areas aren't fantastic.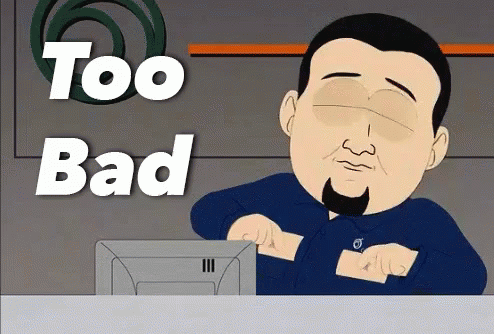 Banks & Money
For the first week, we were reliant on our Caxton cards which are pre-loaded MasterCard which are fantastic for travel. I've since heard of another one called Revolut so anyone looking for this kind of card should check these out. They are life savers!
Opening up a bank account is such a pain in the arse. It takes ages and you have to jump through so many hoops. In many ways, it feels like a job interview. For this reason, I went with the New Zealand sister bank, BNZ of the Australian bank NAB. I thought because I already had an account with NAB it would be easier to open an account with BNZ and it kind of was but it's still a pain in the rear.
I suggest doing a little bit of research though as I found out that BNZ charges you $5 a month for a bloody paywave card! I've been meaning to change banks for a month because of this but never quite got around to it.
To transfer our cash across we used TransferWise.
And don't forget your IRD! You need it to get paid if you're on a working holiday visa. The form is really easy to fill in and you can find it online. But you need a bank account first to set it up.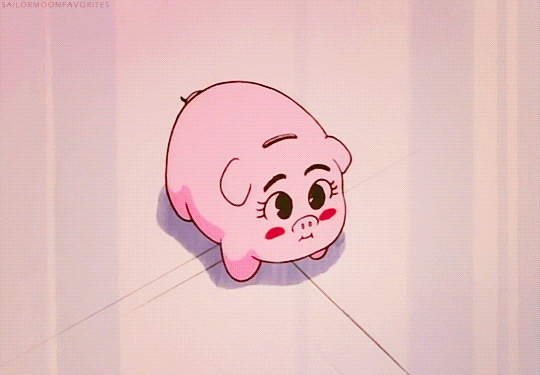 Jobs
We were lucky enough to have job offers before arriving but the same with any western style country there are certain places to go job searching if needs be.
New Zealand Backpacker Board is a fantastic resource.
Indeed.
Seek.
Or just type in google "backpacker jobs Wellington or wherever you are."
There are also job agencies you can sign up with and handing cv's into shops that kind of thing.
The job I was offered didn't really turn out to be a great fit for me so after Christmas I started teaching online. I'll write another post about this at a later date.
Cars & Transport
Here in New Zealand, there is a thing called a WOF. Warrant of Fitness. When you buy a car it needs to have this. And you really should check how long it's valid for. If you don't it could end up costing you a lot of money in the short term. It's basically when your WOF is up it means you must get the car checked at a garage to make sure there is nothing wrong and that you can renew it. This gives a lot of garages the opportunity to charge you for the slightest thing and well yeah. It can be a blow.
Again with buying cars, new Zealand Backpacker Board is great, Facebook is great, Trademe is fantastic and then there's also dealerships, garages or just the side of the road.
Note: The market is no longer ongoing in New Zealand.
Accommodation
It's expensive. Mega, hella, expensive. Hence why so many backpackers buy a campervan and freedom park. It's transport and accommodation in one, it's a no-brainer. Is that what we did no. Because we had jobs starting straight away we had to get the car and somewhere to live.
After the first Airbnb we moved into the old Airbase barracks which was okay but there were a few unsavoury characters loitering about, it was miles away from anywhere interesting to do and the bed felt like a bloody bouncy castle. I think I almost went insane through 2 weeks of lack of sleep!
So we hopped onto good old Facebook and started searching in the accommodation groups. This in my opinion is the best place to find a more permanent place. The hostels are…well, they are hostels and the rental agencies have been known to be a bit of a rippoff. I've read the reviews of one place and oh my god I don't know how it's still running!
Houseshares are where it's at. And overly friendly neighbourhood cats.
Groceries
I hate grocery shopping with a passion. Just to rub my nose in it further the cheapest and closest shop and where most kiwis do their weekly food shop is Pak'n'Save. It's yellow and black and looks like the UK's older version of Netto. Which if you grew up in a lower middle class family you wouldn't dare let your parents be seen shopping there for fear of other kids thinking you were poor and bullying you for eternity.
Ironically it's still not even that cheap. My beef is that groceries and mostly everything is Australian prices so the same cost but kiwis have a much lower minimum wage. The average wage I was getting in Oz was $22 which is equal to $23 NZD now, here you get $15 if you're lucky. It sucks and you must shift your spending accordingly. Yes they still have Timtams over here but you probably can't afford them anymore. Put the biscuits down!
Whatever you do though, aim to be a part of your community for a while and settle but don't forget you're here to explore!