Forgot your New Year's Resolution already?
Don't Forget your Creative and Travel Goals!
Warning Overuse of gif's post.
January's Over, did your New Years Resolution survive?
So many people forget their resolutions by now and it's only the second month!
I know I could have bought a calendar, but I decided to do the laborious task of creating one myself.  Feel free to take it here!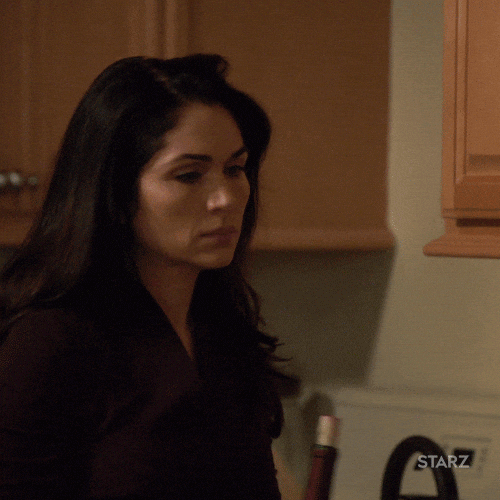 How easy would it be to discard the diet especially with the Cheese Fest going on in Manchester.
Not to mention all those sweet Valentines chocolates coming up, oh yeah then it's Easter.
Mmmm.. chocolate anyway I digress.
Opposed to the ever on-going 'diet' resolution, a creative or travel goal is a bit of an odd one.
Diet and exercise is something you have to work at every day to achieve, whereas art and travel are just those things that you promise you'll get around to doing at 'some point' this year.
Or at least they seem that way.
The truth is they actually need everyday work too.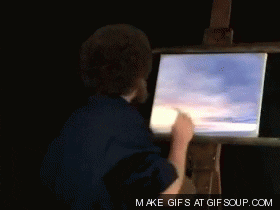 A few of my goals for 2018 were to;
 -Start drawing and painting more.
 – Travel New Zealand.
(as well as lose weight…)
I don't know about you but I woke up with a huge hangover on the 1st January 2018.
Too hungover to bother with following through on my new year's resolutions.
Oh well, there's always 2019.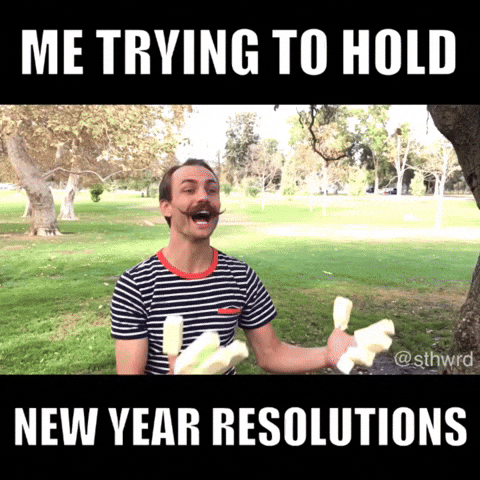 No. Wait a minute…
Okay, so I know that a lot of people (including myself) are guilty of this habit.
Waiting until a new year, month, Monday to start something. I know there is a certain psychology involved in waiting until a certain time to do it, whatever it is, and it makes it easier to track your progress.
But isn't it just wasting time?
I mean waiting to start a new habit, hobby, regime until a day in the future can be good but it can also be used as an excuse.
If you want to start your diet on Monday and Monday doesn't go so well, does that mean you're off the hook until next Monday. You can just forget about eating healthy the rest of the week?
I know I've used it as an excuse… oh, I'll start studying on Monday. Only to be busy on Monday and then tell myself I don't have to try again tomorrow because I'll try in a weeks time.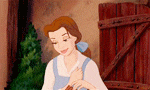 Nope. You try again the next day!
I've been reading up a little on how to make your new year's resolutions stick, how to turn them into targets and goals rather than wish lists and dreams. Primarily so I can write a couple of new resolutions in 2019, instead of rehashing the same ones I've had since 2005.
First of all, if you haven't heard of SMART goals, then this is pretty useful.
Very basically it's;
1. What I Want to Do and How I Plan to Do it?
For example;
I turned 'Draw & Paint More' into…
 I want to improve my drawing and painting by creating a large portfolio of finished work and sketches using all of my materials.
The works will range from cartoons, sketches, watercolour activities and digital artwork including landscapes and collages.
I will achieve this by drawing something small every day and something larger every weekend.
I will need to set time aside to focus on it and analysis my work.
I want to continue this practice until November when I will need to move country. 
2. What's your Why?
It's very important to be aware of and remember your why.
Why did you start this in the first place?
For example ;
Ultimately I wanted the finished pieces to go into my online store and help me raise awareness of my artwork, increase my confidence and hopefully my bank account so I can pay for my flight home with my art.
Another side benefit of this is hopefully anyone that sees or purchases my artwork will get joy out it.
3. Break it Down.
Deadlines and mini-deadlines really help.
So ultimately my deadline is November as that's when I will be looking to travel back home.  That gives me 10 months. I could break that down into weeks and say I'll have 43 finished pieces by then or to take the pressure off myself I could just dedicate so many hours a weekend to creating a finished piece and use a tracker. Or a daily tracker like with exercise!
Maybe just 15min sketching a day.
This helps you to see how well you're doing.
There are some really cool templates online. Or you could make your own.
For any project Gantt timelines are also a good way to see where you are at with your process, for example after 3 months of painting I might have enough art to work with to set up an online store, I could use this as a marker!
GanttPro is my favourite.
4. Use Challenges.
If you don't know what to draw or paint or research use challenges.
I missed the Ink October challenge.
But I might create my own watercolour month challenge! Where I can only use certain colours or paint a certain subject (plants) every day. This way you will end up with a nice little collection at the end of the month.
For travel, you could read a travel blog article a week or note down 5 experiences you want to do and then continue to look further into them.
Remember that sticking to your goals is always more effective when you're held accountable.  This means you should tell someone, and even ask them to ask you to check up on you!
Add reminders to your phone, calendar etc.
But remember to be responsible (don't neglect your other priorities and be sensible.  Practice self-care (if it's too much scale it back), and maybe have a long chat with yourself if you can't manage to do everything. Either seek more advice about time management (there are some great resources out there! I found I great tutorial on Skillshare) or work out what is really important to you. Life is full of sacrifice but that doesn't necessarily have to be a bad thing, it means you are putting what's most important to you first!
Also, remember to celebrate your milestones!
And finally, when you fall down, pick yourself up and start again the day after, not next Monday and definitely not next year!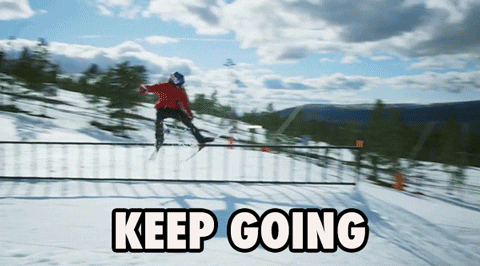 P.s
Don't forget the Calendar!