Let me start off by saying I'm not spoilt, yes I have 'privilege' and I recognize that (let's not got into that one right now) but I am not spoilt. However, the forces that be aligned in the universe to allow me to have not one but TWO awesome birthdays in 2017!
Now I've been planning a trip to Barcelona since I was in school, and for whatever reasons I've never made it there until last June.
There was the time an ex-bf who was (I think) trying to do something nice took me to Madrid on my 20-something birthday (maybe my 21st). He got the city wrong, justifying it with "It's in Spain." Correct, it is. Had a great time, but right country, wrong city.
Then for two years prior to going to Australia, I was determined to go on a solo trip, but I'd already been on a solo trip to Cyprus and that hadn't ended so well so yes I was scared.
Then my mummy, lovely mummy, surprised me with "I'll take you to Barcelona for your 30th!" Yay!
The problem being we were only in Europe for three months between June and August of 2017.
And my birthday is in November.
"Well, you'll just have to have two, won't you?"
Yes, yes I will!
We planned the trip for the end of June going into the beginning of July, Summer, ahh, sangria in the sun, the British dream.  I was really looking forward to it, although I could already foresee some arguments about me not getting out of bed quick enough, me wanting to spend time exploring the art scene and mum wanting to stay at the beach.
Unfortunately and very sadly, my nan passed away around two weeks prior to the trip.
Due to all the formalities mum decided it was best for her not to go, plus the shock of the news and everything else that was going on (I was supposed to be maid of honour at a friends wedding several days before the trip too!) emotions were running high and we needed to give each other some time and space. She still wanted me to go, I could have cancelled the trip but I went.
Given that it was paid for two, Sean after hearing the news about my nan came over from Ireland early and we decided he should go on the trip.
Now was not the time for a solo adventure.
We stayed at the Rodamo'n Hostel, which was gorgeous! The beds were separate with lamps and curtains, the continental breakfast was good, the areas were clean and the terrace was so cosy.  Really quite modern and tastefully done. I recommend it!
And yes we did all the touristy things and it felt like I was trying to tick off everything, but unlike some other places, Every. Single. Thing. was worth ticking off! Even with all the other tourists there. It just felt like a whirlwind romance, and I can see why it's so popular.
I know that a few people have expressed their concerns about tourism destroying the city and locals not being too friendly to travellers but I didn't witness any of that when I was there, and that's probably a conversation for another day but today is about me and my birthday trip! (And the riot that we found ourselves in the middle of was to do with Uber not tourists.)
Climbed into a space on the beach La Barceloneta,
Oogled at La Sagrada Família,
Walked past Arc de Triomf into the Parc de la Ciutadella,
The Gothic Quarter,
Wandered through Gracia,
Had champagne on the rooftop of Casa Batllo
Watched the Font Magica de Montjuic,
Got a free walking tour from Placa de Catalunya,
Struggled to get through the crowds of Las Ramblas,
Cheered on Barca football team at Camp Nou,
Ate cherries in La Boqueria,
Of course the Picasso Museum,
Tried to take selfies at Park Guell,
Stumbled into PlaCa Reial,
Basilica de Santa Maria del Mar (which admittedly I looked at for two seconds before jumping into bar to eat my body weight in tapas)…
…and many more.
I really recommend doing the free walking tour, we only did one but it felt like we did one every day! Get good shoes and get moving.

Forgive me if some of the names are wrong/don't have the appropriate accents (I can't find them in my phone). Plus any language other than English as beautiful as it is is still a mystery to me. I have tried to learn but my brain likes to reply scenes from movies rather than remember anything of any real importance.
All in all, we had a fantastic time and did sooo much more than I've mentioned here!
The moral of the story is that if you've been wanting to do something for a very long time, just go and do it!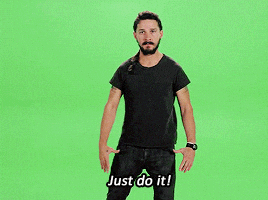 Thank you every so much to my mum for one of the best birthdays presents ever! I can't believe I actually made it here and for my 30th too! Even better a few months later on my actual birthday, I got to go Melbourne too!
P.s I thought now after seeing Barcelona and Melbourne that I could die happy, but I've now added Tokyo to my list of reasons to live, so that's my next wish list city!