As we head into 2018 and me into my 30's (which I'm super excited about) I thought it would be a good time to reflect on the past year and dream up some new hopes for the future. Cheesy sounding right? Gonna do it anyway.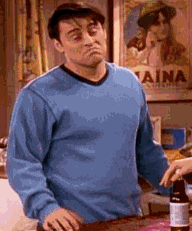 It also leads on from a post I've been meaning to write in response to a post I read on another blog…
​ This Big Wild World follows the stories of a soulful 30 something traveller with a kind heart and big lens. Her stories are inspiring yet informative and her photographs are beautiful. Her personality shines through a lot of her writing and I love her openness, honesty and appreciation for what she already has in life.
In this regards, she replaces "The Bucket List" with The Nectar List and after reading the philosophy behind it, you'll want to do the same. It encourages you to reflect on the moments or experiences that have changed your life or you as a person. The things that have affected you most.
Instead of looking forward to what you want to do, you're looking back appreciating what you've already had. A quick summary of your life. A chance to be grateful. Congratulations you made it this far and nothing has killed you yet! That's got to be good! I love this idea and may very well write one of my own one day soon.

After turning 30 I decided to make the list 30 points long. Just so I had a number to aim for.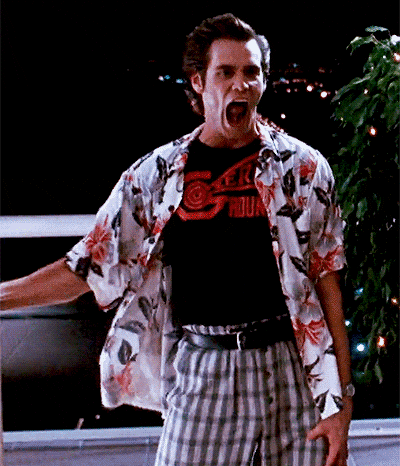 This may be long and personal so feel free to skip to the end.
1.   I went to Nepal for the first time in 2010!  I caught the travel bug fairly early on in life.  It doesn't seem to be going away.
2.   I met Sean on a plane to Nepal and he changed my life for the better.  Don't know what I'd do without him.
3.   I've had my fair share of battles with depression and it's getting easier to overcome.  Take that low levels of Serotonin!
4.   Finally accepted my bisexual label *rolls eyes*
5.   I managed to reconnect with old friends again, who I thought had disappeared from the face of the planet! Thank-you facebook! And thank you for the redemption.
6.    I discovered the joys of trekking/tramping/hiking/whatever you wanna call it… basically walking for a long time.
7.   I subjected myself to farm work in Australia, character building indeed!
8.   I've also subjected myself to working in a bank, dear God why?!
9.   Oh! I graduated! University! With a degree! Yay.
10.   I'm grateful for my baby Leon, and my mum for looking after him, I'm so glad I kept that little furball baby. Love of my life.
11.   I'm glad I had the guts to ask for what I wanted as a kid and join Ju-Jitsu and quit ballet, sorry ma.
12.   I have actually been homeless before, not travel/vagabonding but on the streets, nowhere to go kind of homeless.  It makes me grateful for what I have now and sympathetic to others.
13. I'm happy that Thailand exists and that I've been multiple times. It's such a playground! Makes me happy.
14.   My year out around the Indian subcontinent and SE Asia was one of the best years of my life and I'll never forget it.
15.    I left home quite young compared to people now and although it didn't set me up for the most fruitful future, I know how to be independent and alone.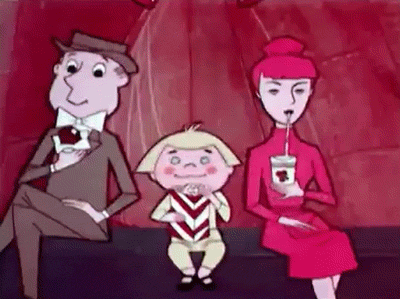 16.   I discovered digital nomadism two years ago and I'm still researching.
17.   A long time I left an abusive relationship, which without the support of others I would still be in and would have probably killed me.  Silly teenage romance.
18.   Speaking of abuse I also survived child abuse, because I'm awesome and nothing is ever going to keep me down!
19.   I'm glad I pursued art.  It's not lucrative but I'd have ended it a long time ago if someone had convinced me to become an accountant. Follow your dreams people!
20.   In NYE 2017 I got to see the fireworks in Sydney, the bridge, the Opera House, I'd never imagined I'd be lucky enough!
21.   Every time I see my brother is a blessing, I'm lucky we get on so well and love him to bits he's awesome! (I hope he never reads this.)
22.   I've had the joyous experience of working festivals, no honestly, they are fantastic to work at!
23.   In my experiences, I have both hated and loved teaching. Which is a lesson in itself?
24.   Trigger warning*** I've seen someone commit suicide and someone else die, really makes you contemplate and value life a little bit more.
25.   In an odd turn of events, I got to see my nan-nan one last time before she passed away this summer.  That woman is a legend.
26.   Finally visited Barcelona, which has been on my list since I was in school!
27.   My tattoos, I'm grateful that I'm daring enough to have them and kind enough to forgive myself when I don't like them after, they remind me of who I was and who I am now.  Except for my Charmander because he's cool as f*ck and always will be.
28.   I quit smoking 9 years ago! 
29.   I survived and did amazing in the Royal Engineers, which I think is a testament to just how resilient I really am!
30.   I made it to my 30th!  There were times in my past when I genuinely thought wouldn't make it. To celebrate it is one thing, to celebrate it in Melbourne with the person I love, on a rooftop drinking champagne? I think I'm doing okay.
This is genuinely addictive! Once you're on a roll, you can't stop! Or at least you don't want to! I've got loads more, good and bad, life lessons and experiences, all of which I'm grateful for, for one reason or another.  (Seems a little tricky to explain but hopefully you get it.) Do it! You'll feel wholly cohesive after!
But, what about the future?
What about the traditional bucket list?
A new year may be about reflection and looking on the past but we should also be looking at the future right?
Here's my (shorter) bucket list for 2018!
  Go on some awesome treks in New Zealand!
   Commit to drawing even more and expanding my artistic skill.
   Reach my savings goal for this year.
   Spend Christmas at home with family.
   Spend NYE 2019 in London!
And the present? The here and now?
Well, the things you can do today make sure that a) the items on your Bucket List will happen and b) that you appreciate the items on your Nectar List.
How do you do that?
I encourage you to write your Nectar List, that's a good place to start.  (And is why I'll be telling stories of my Aussie/Past adventures for a while so I can remember and reflect on them.)
Then, write your Bucket List. Break them down into actionable items and add those to your calendar. For example, I want to go on some treks so later today I'll do some research on the ones I want to do, then pencil them into my diary for a weekend with some clear skies!
Easy Peasy! And here's to another year filled with highs and lows, swings and roundabouts, and hopefully a little more love for one another!
Happy New Year 2018!
P.s, Let me know if you ever got around to writing a Nectar List and how it made YOU feel.
XoXo